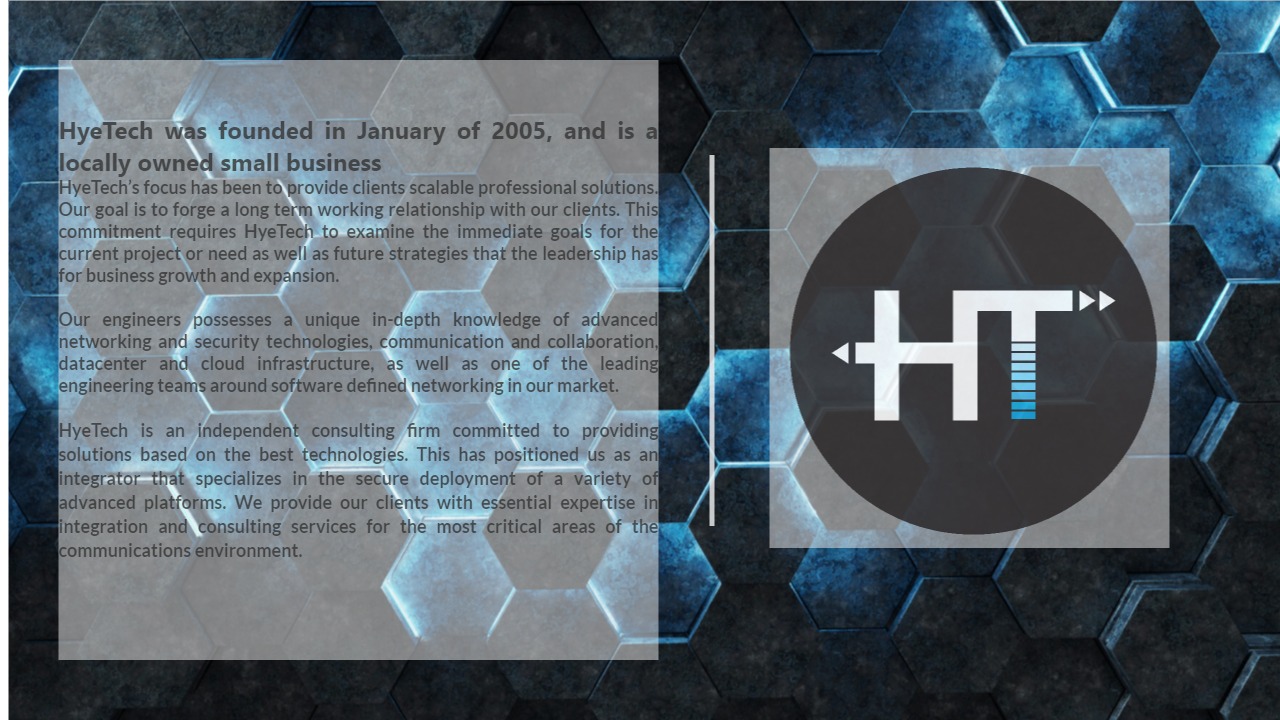 HyeTech was founded in January of 2005, and is a locally owned small business
HyeTech's focus has been to provide clients scalable professional solutions. Our goal is to forge a long term working relationship with our clients. This commitment requires HyeTech to examine the immediate goals for the current project or need as well as future strategies that the leadership has for business growth and expansion.

Our engineers possesses a unique in-depth knowledge of advanced networking and security technologies, communication and collaboration, datacenter and cloud infrastructure, as well as one of the leading engineering teams around software defined networking in our market.


HyeTech is an independent consulting firm committed to providing solutions based on the best technologies. This has positioned us as an integrator that specializes in the secure deployment of a variety of advanced platforms. We provide our clients with essential expertise in integration and consulting services for the most critical areas of the communications environment.